Our Range of Dental Services
Click on any of the dental services below to find out more about each of treatments and how Gerber Dental Group can take care of all your dental needs.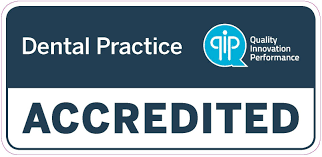 Gerber Dental Group is an Accredited Practice so you can be guaranteed that we meet the National Safety and Quality Service Standards adopted by the Australian Commission on Safety and Quality in Health Care.
When choosing us, you can expect a reduction in clinical and general risks, as well as the peace of mind in knowing that all our staff are educated and engaged in the implementation of dental systems and improvement of dental processes within the practice.
This provides assurance to patients, staff, colleagues and peers that we are committed to quality, safety and excellence across all our standards.